There are many inspiring resources and we'll be sharing more soon..
For learning Origami
Next, you will find links for some good origami resources including our new Origami Pulse booklet 'Get Started with Origami'. After a while, you'll find yourself mastering one design and then wanting to learn something else. Just looking at images online will lead you to discover new designs. All you need is a piece of paper, curiosity and time to see what unfolds…
Origami-instructions

– an excellent website which allows you to explore themes, and friendly photos of each step and links to YouTube videos.

Origami-fun

– also with links to online videos.

British Origami Society

– look at the images and get inspired…

Pinterest

can bring many new ideas – although you have to sign up to it.
"put a smile on my face" — patient
During this time we have been adding a fold each week from butterflies to shells, crowns, flower and boats.. The possibilities are endless. Join Lizzie and get folding too.
Articles
Transforming the everyday into something beautiful: How origami can help encourage self-care
Dr Lizzie Burns wrote a piece that's been published in The British Medical Journal about origami to encourage self-care for those working in healthcare. December 2020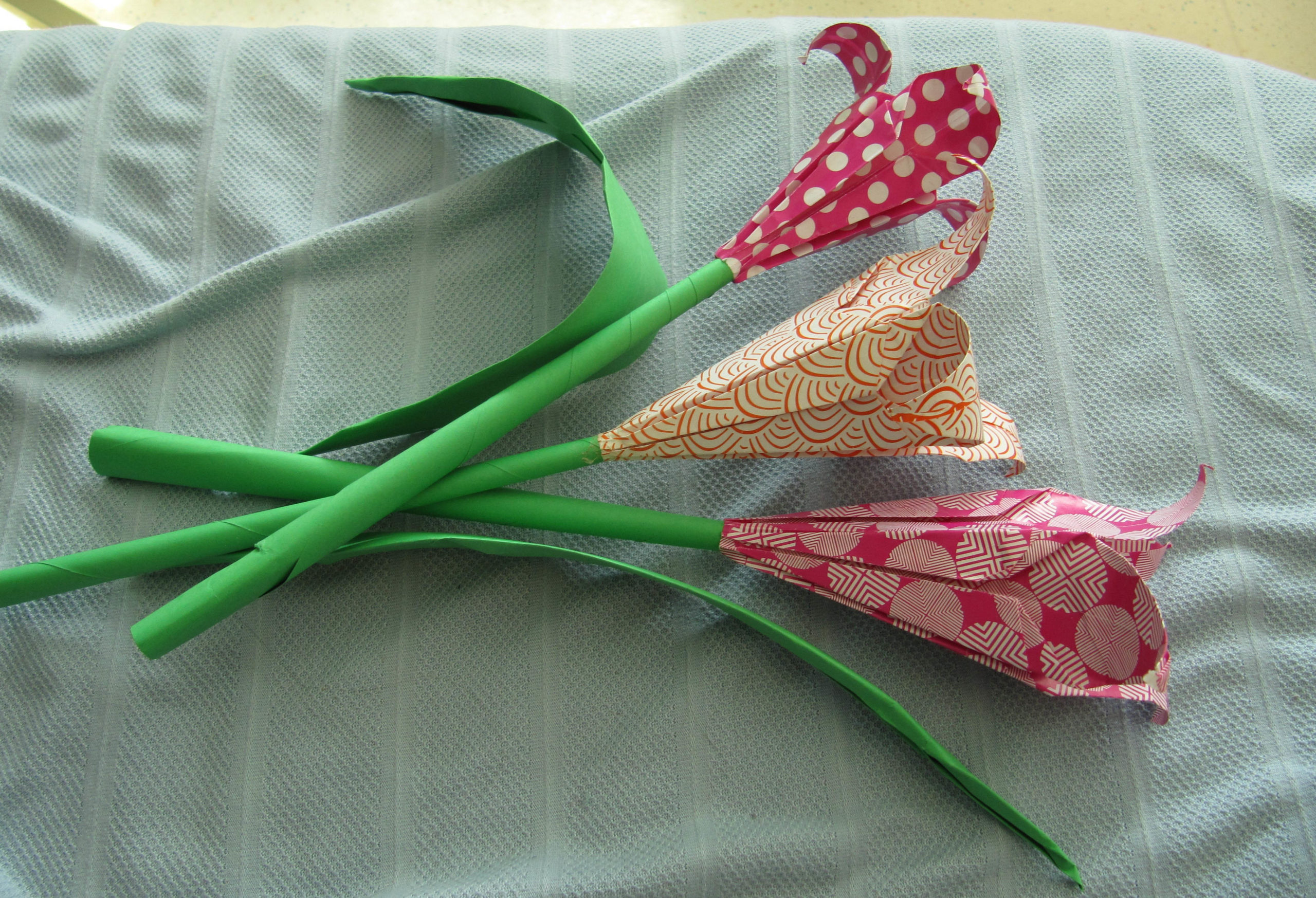 Origami Red Squirrel Project celebrates these rare animals during Sefton Borough Of Culture
Zulay Newell Origami Red Squirrel original design was a perfect way of reaching out to people of all ages during lockdown with a fun and imaginative way of raising awareness about red squirrels conservation by folding one. December 2020
We have written about our work inspiring others. Dr Burns has also written about boredom in the British Medical Journal as an unacknowledged suffering in healthcare. Origami is an ideal tool as suggested by a patient to combat boredom, through providing focus, challenge, control, beauty and order when life has been disrupted through illness. A single session allows closely engaged time with another and can provide a valuable tool for patients to continue in their own self-care.
"I found my Ikigai" – Zulay Newell, p22 Merseyside Care NHS Foundation magazine (Spring 2019 issue)
"How does Origami help you?" – Dr Lizzie Burns, p36-37 British Origami magazine (April 2019)
"Origami can be a Boredom Buster"- Dr Lizzie Burns, Psychreg; Psychology. Mental Health. Well-being blog (21st Dec 2018)
"Boredom could extend your hospital stay" – Dr Lizzie Burns, the Daily Mail – p52: Good Health section (19th Sept 2017)
"Doctor's Diary: Bored to Death" – Dr James Le Fanu, The Daily Telegraph (22nd Aug 2017)
"Origami would beat hospital tedium" – Tom Whipple, p3 The Times (7th March 2017)
"Pass me an anti-boredom pill doctor" – Dr Lizzie Burns, BMJ Opinion (2nd March 2017)